E-Commerce has got a big boost from the government and everybody is gung-ho about the billion dollar investment pouring in for E-Commerce in India. But are the consumers happy? Is it a 'bubble' like the 'Dot Com' business that will  eventually burst? Is it a business plan, which is doctored to lure in huge investments from Private Equity Funds and then go bust?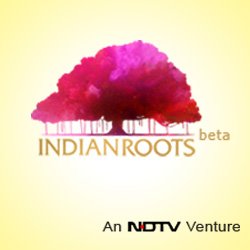 There are lot of evils that puts the Indian E-Commerce business in peril. It has become the haven for peddlers of fake luxury brands. Every time I log in to my E-Mail account, I receive spam mails that are peddling me Hermes Belts for Rupees 1500, Tory Burch clutches for Rupees 3000 and so on and so forth. Abercrombie & Fitch is peddled by every Online Retailer for anywhere between Rs. 750 to Rs. 1500. Rediff Shopping is selling Hermes Calfskin Belt for Rs. 7000. Can you believe it to be 'original'? There is nobody to control this 'Dirty Business' and there are many uniformed customers who waste their hard-earned money on these fakes thinking they are original. PE Funds from US and Europe that are investing in Indian E-Commerce business are surely doing damage by helping the fly-by-night operators that are damaging the homegrown brands of their own country.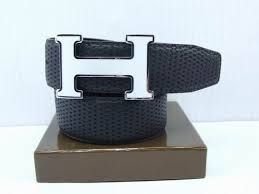 Apparel Retail and that too the 'Online Retail' of designer brands is the biggest E-Commerce sham that is plaguing the industry. Deliveries are delayed; you order 'red' but you get 'yellow'; you oder denim and you are delivered cotton chinos and then you start the never-ending chase for your refund or the product you ordered. NDTV Group's Online Business – Indianroots.com that ran high-profile advertisements stating they sell 'Sabyasachi' and 'Anita Dongre' but has numerous customers who had harrowing experience, mostly NRI's. NDTV is a great Brand and has goodwill but the group's E-Commerce venture – Indianroots.com has marred NDTV's image today. Here is a fellow blogger's experience with the Online Retailer:
Hi,
You may want to read this blog post here…
http://www.adorableonyourvanity.com/2014/04/retailer-review-online-shopping-with-indian-roots/
I thought my experience was just mine, but still thought I'd make a blog post on it. Turns out many people have been going through the shit they are running. Orders are never shipped until you stalk them day and night and are often incomplete with no sign of customer service whatsoever. They don't seem to refund for the items they conveniently forget to ship. Prices are ridiculously escalated for those abroad. All this from a reputed brand house called NDTV, for christ's sake.
But what happened later was even more amusing. I got an email from Sumanta Sengupta – head of online marketing of Indianroots…
Hi Shivani,
I am Sumanta from the Indianroots team. I came across your blog while checking our social reputation. I see that there are a lot of people who have reported their issues on your blog. We were deeply concerned by the conversations on the page.
We would like to reach out to all our customers and resolve their issues, and for that we would need their order numbers, emails etc. I believe few of these issues have been resolved as well
Just wanted to check with you, if it was possible for us to engage these users and resolve their queries. Awaiting your response on the same
Thanks,
Sumanta
India's finest ethnic wear delivered worldwide. Shop at http://indianroots.com, an NDTV venture
I just thought to myself what a joke? Now does this person think of me as having nothing better to do than the job he is actually getting paid to do? I ignore and a few days later I get this response again.
Hi Shivani,
We look forward to you to give us an opportunity to set things right for the customers.
Sumanta
UMMM lolwut? So I respond this to him…
Hi sumanta,
With due respect I'm not your employee to do anything for you! In fact, I'm also a former hassled customer of yours. Moreover, I'm not interested in giving out anyone's email addresses as that will be a breach of privacy from my end. I don't think you are concerned with your customers but only the bad reviews you have received. If you were, then such issues wouldn't be there in the first place! Instead of making me work for you, how about you go through your files and resolve issues of the customers who have complained to you regarding missing items and incomplete orders? While you are at it, please work on your efficiency and transparency, as well?
Please don't  write to me again. You are a for profit company selling clothes not a volunteer run organization for the girl child that I'd jump in to help! 
Heights of unprofessionalism. Obviously this is one lazy, good for nothing establishment out to con people. Imagine people who'd been conned into buying ridiculously overpriced Sabyasaachis and Anita Dongre's? Never again!
I would appreciate if you could link back to my original article, but tht is not important, I am more concerned with spreading the news.