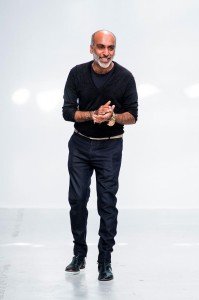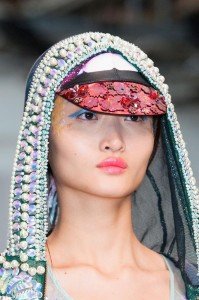 Indian designer Manish Arora showcased his Spring/Summer 2015 Collection at the ongoing Paris Fashion Week yesterday. The collection was fresh in terms that it wasn't loud with splatter of neon colors. In fact it was pretty subdued where mostly white and pale pastel hues formed the background of the collection.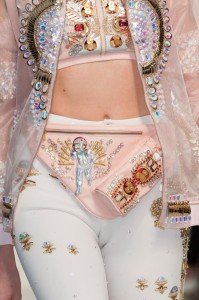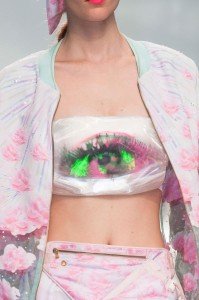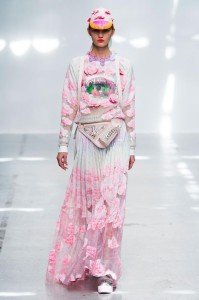 Fanny packs are brought back in fashion by Manish Arora. In fact he stitched them on the garment. Gilded golf caps, ghunghat or hoods, colorful prints of an eye, images of Lord Vishnu, three-dimensional embroidery, lots of layering, in vogue Kimono wraps, crinkled cullots were few of the prominent elements in Arora's show.
He also went for red bindi and vermilion to give an Indian flavor to the looks of the models. Accessories are Manish's latest focus and we saw totes, clutches and rucksacks prominently showcased.