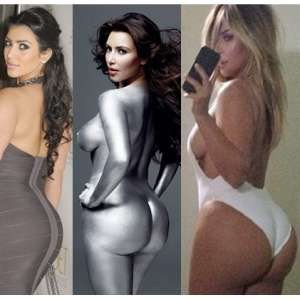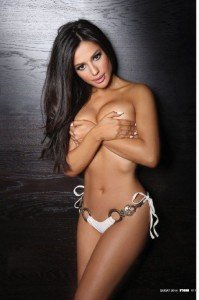 Nobody seems to want Kim Kardashian with clothes on anymore. After her frontal-nude cover for Paper Mag, the bubble-butt Kim Kardashian will yet again appear nude on the cover of Love Magazine this week. 
Ace lensman, Steven Klein shot Kim Kardashian in naked glory for the Love Magazine and Klein's spokesperson claims that he shot Kim for Love before Paper Mag came out with their issue. People who had a peek into the Klein shot cover say that she looks more bloated in this shoot.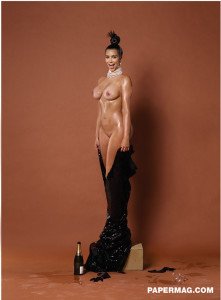 After Paper Mag nude cover of Kim Kardashian's buttered-butt and frontal-nude went viral, it seems posing in the nude is the only thing editors want from her. Kim K's team is upset with her back-to-back nude covers and sarcastically stated, "Nobody wants her with clothes on anymore."
I don't know if it is a wise strategy on Kim Kardashian's part to making nude appearances on covers as her USP. How many more shoots can she do? We've seen every part of her body since she stripped for W Magazine five years back and leaked her sex tape!