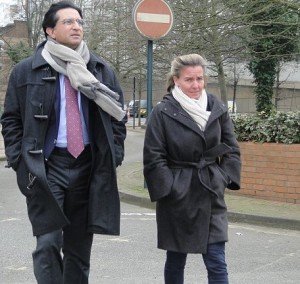 A fashionscandal.com reader informed me about this story that appeared in London's Daily Mail. Thank you Kumaar!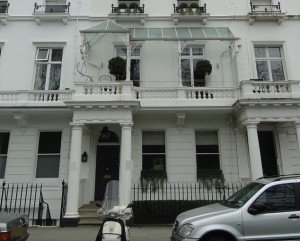 Gautam Thapar's wife, Stephanie Thapar who live in Knightsbridge in Central London was taken to court for scratching her neighbor – Michael Connor's Bentley Continental GT Coupe V8. Didn't know denizens of London's posh address too suffer from 'parking rage'. The court was told – 'Mr Connor saw Mrs Thapar put some rubbish bags next to his car, before walking to the back of the vehicle and scratching it 'five or six times with an unknown small object'.
Stephanie is the second wife of NRI Gautam Thapar of the Avantha Group. His net-worth is estimated at £1billion. Stephanie is charged with causing more than £4,000 worth of criminal damage to the Bentley, which she denied but was bailed to return to Hammersmith Magistrates' Court in west London for a trial on July 29 – and ordered not to contact Mr Connor.