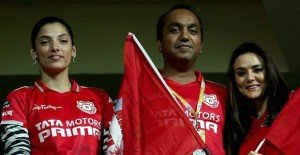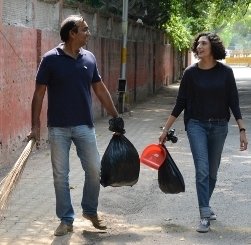 Indian Premier League (IPL) Season 8 is on and it is that time of the year when Kings XI Punjab's co-owner hogs her annual dose of limelight. On Sunday evening Kings XI Punjab beat the Mumbai Indians at their home-turf in Wankhede and Preity Zinta was incessantly jumping. Nobody from the Wadia family was their to spoil her fun.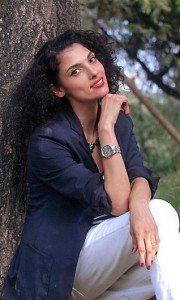 However Karan Paul, a stake-holder in the Kings XI Punjab was there with his gorgeous wife – Indrani Dasgupta at the VIP Stands alongside Preity Zinta. Preity's heavily Botoxed face paled in front of Indrani's natural beauty. In fact the dimples on Indrani's face were more pronounced than Zinta's. Guess all the collagen and Botox filled up the dimples that was once PZ's asset.
Oh yes if anybody gave competition to Preity Zinta on Botox, it was the other team-owner – Nita Ambani of Mumbai Indians!