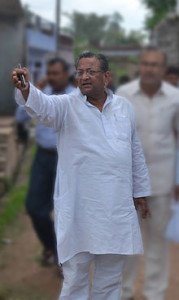 You must be wondering what the Tobacco Industry has got to do with the luxury brands and 'Gold-Diggers'. All the money that the Guthka and Beedi Barons rake-in sustain high-flying lifestyle of gold-digger girlfriends and support the existence of many luxury brands in India. DS Group of Rajnigandha fame has the license for Tom Ford in India, KP (Kamla Pasand) Group is the primary funder of Infinite Luxury Brands that own the licenses of Roberto Cavalli, Versace, Missoni and Emilio Pucci. Chaurasias of KP Group is keeping the company – Infinite Luxury alive with their deep-pockets courtesy Gutka profits.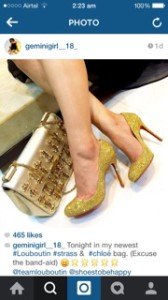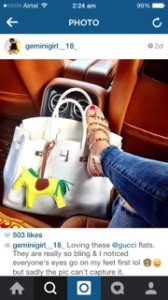 Om Gupta of Raja Khaini and Gutka may not be known to you folks. But I am sure you all know the social butterfly – Prerna Subba. Yeah she is the same lady who posts latest pictures of her obscene shopping on an hourly basis on Instagram where she goes by the pseudonym of 'geminigirl_18'. She list all the brands on her body to caption her selfies. Prerna Subba is the girlfriend of Khaini King – Om Gupta. You will hardly see Om and Prerna together and though they are seeing each other for few years, marriage isn't on the cards. Prerna Subba is not complaining at all. In fact she is having a ball and living the life of a 'Brand Whore' and a 'Bag Hag' to the hilt.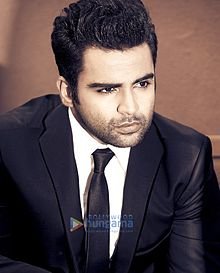 The kind of money Gutka Barons are making is insane. Sachin Joshi make and star in movies that all flop but his daddy's Manikchand Group has enough moolah to let his prodigal son spoil some. NaMo government is pro Gutka Lobby and that was known when Dr. Harshvardhan was shifted from the Health Ministry. He was famous for his anti-tobacco movement. So now Modi has Shyamcharan Gupta, a Beedi Baron taking calls on Anti-Tobacco laws. With him there, Om Gupta, Shashikant Chaurasia, Sachin Joshi, Prerna Subba and Sahiba Narang and the gang need not worry!