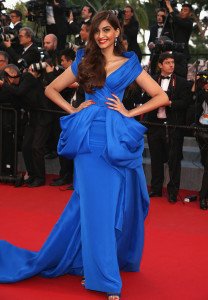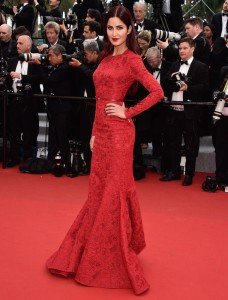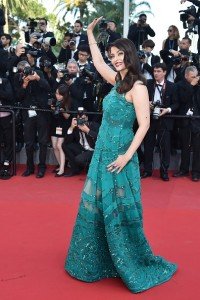 Aishwarya Rai Bachchan, Katrina Kaif and Sonam Kapoor had their red-carpet moment at the Cannes 2015. They all wore couture gowns and pouted for the paparazzi. Katrina Kaif was the first one from Team L'Oreal at the French Riviera. She wore a nude Oscar de la Renta gown and a red Elie Saab mermaid gown but who the hell suggested that reddish tinge on her hair??? It was such a disaster. And that 'selfie' moment with Jullianne Moore – all you see is Kat's long nose.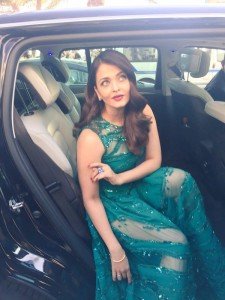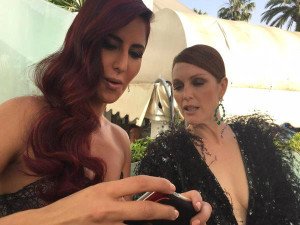 Coming to the 'Babes in Blue' – Aishwarya Rai Bachchan in a Elie Saab gown that gave a peek of her thighs and Sonam Kapoor in a Ralph and Russo deep-neck gown, were high on fashion but what to do with those big arms that both the ladies are blessed with. They beat Sunny Deol's '21/2 Kilo ke Haath'. Sonam Kapoor's pictures were later hurriedly photoshopped by L'Oreal to take-off inches from those butter-chicken fed arms but by then it was too late.
Aishwarya Rai Bachchan dd some valuable work at Cannes. She joined in Salma Hayek and Parker Posey leading a call for greater gender equality in film at Cannes on Saturday. Speaking at the forum organised by trade magazine Variety and UN Women's HeForShe campaign, the actors spoke of their own experiences of institutional sexism and called on studios, audiences and journalists to alter the discourse.