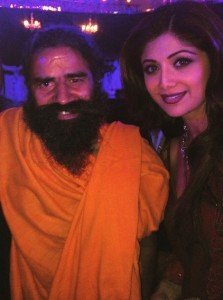 The International Yoga Day on the 21st of June is keeping the TV anchors busy and the debates cacophonic. Prime Minister Narendra Modi proposed and The United Nations accepted Modi's proposal for an International Yoga Day and BJP is all gung-ho about it. Government has appointed Brand Ambassadors for the first International Yoga Day and has roped in Bollywood stars like Shilpa Shetty, Akshay Kumar, Virat Kohli and New-Age Gurus like Shri Shri Ravishankar and of course Baba Ramdev. Thank god Yoga guru Bikram Choudhury of 'Hot Yoga' fame is not a part of it. Bikram Yoga is all about titillation, sex and orgy. He is now facing sexual assault charges from many of his earlier disciples.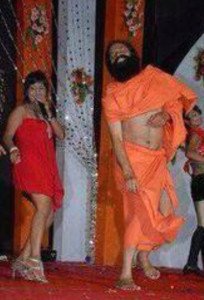 Coming back to Baba Ramdev and Shilpa Shetty's bond, Shilpa was there with Ramdev on her 40th birthday just a few days back and Baba was all smiles. Ramdev has a major weakness for Bollywood. He loves to be seen with them and photographed with them. In fact his friendship with Shilpa Shetty has inspired Baba Ramdev take to dancing now.
By the way – 21st June in Delhi is going to hot and muggy day. All those ladies who are joining in the mega yoga run on the Rajpath, beware of the 'Cameltoe' problem. Look for a story soon on 'How to avoid Cameltoe problem' here soon!