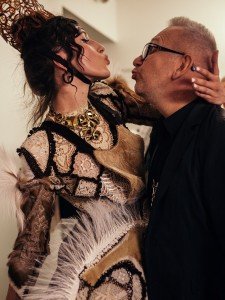 The Autumn/Winter 2015 Haute Couture Week concluded in Paris and what a beautiful madness it was. We are told that haute couture is about honouring tradition but it's also about working with artisans and craftsmen to be innovative and experimental. "Play" is the word that ideally defines a couture collection where a couturier is not bound by matters of the market and has the liberty to seek bold and new territories and let the creative juices flow.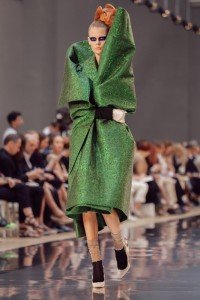 Maison Margiela has always been defined as the Counterculture of Couture but John Galliano induced his own eclecticism and attitude in the collection while maintaining the the sensibilities and the codes of Maison Margiela. Galliano used vintage French needlepoint tapestry that were distressed, homespun patchwork crochet and even a humble brown hessian sack, embroidered and hand painted to make it look regal.
Dior's 'garden of earthy delights' had Raf Simons interjecting 19th century art on medieval silhouettes. He used sleeves from Rembrandt portraits on sweeping opera coats. The brushstrokes of Claude Monet and Signac were replicated on painted dresses and intricately embroidered on sweeping skirts.
Gaultier's favorite maritime theme could be seen in the kinky striped blue-and-white tights, worn with dresses that resembled oversized aprons. A beautiful gold-and-black rounded design looked like a walking queen bee painted in gold, while the grand finale wedding dress was decked in lavish feathers. Jean Paul Gaultier's walking art pieces inspired by Bretagne proved why he is such a revered showman.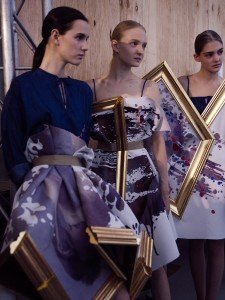 Viktor & Rolf's literally 'wearable art' amazed me. Those looks resembling painters' blotting cloth, stretch canvas, gold picture moulding and surrealist frames were mind blowing.