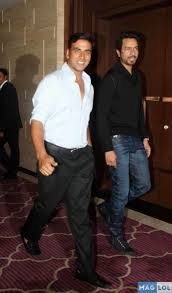 Actor Asin who made her Bollywood debut with Ghazini is marrying businessman Rahul Sharma by end of this year. Rahul Sharma is the co-founder of Micromax, the makers of low-cost mobile phones. The company did stupendously well and today Rahul Sharma has the luxury of owning his private jet. In fact Asin met Rahul on his private jet when Akshay Kumar and Asin were flying with him for one of their film's promotion. Akshay played the cupid and hooked up Rahul Sharma with Asin. In fact Rahul is totally Bollywood-struck. Earlier he was 'friendly' with Sophie Choudhary.
Now why am I saying that Asin need not buy luxury lingerie after marriage? Well because Vikas Jain, the co-founder of Micromax and a friend of Rahul Sharma has taken the India license for Italian luxury lingerie brand, La Perla. Soon he will open the first La Perla flagship store at the DLF Emporio in Delhi. Being friends, Rahul Sharma's wife won't be allowed to pay for whatever she picks-up from La Perla. Wonder if Vikas Jain would make Asin the brand ambassadress of La Perla in India.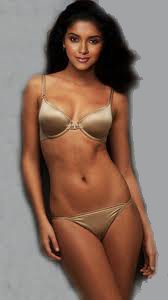 And since Rahul Sharma owns a private jet, the days of taking commercial flights are over for Asin. Hence this Southie bombshell has found a good catch in Rahul Sharma. However Rahul Sharma should venture into starting or tying-up with a top deodorant brand as he would need loads of them with Asin!