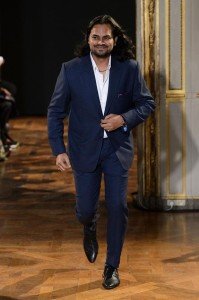 Rahul Mishra's Spring-Summer 2016 collection that he showcased at the ongoing Paris Fashion Week was all about detailing, painstaking handwork that would had taken hours and hours and epitome of luxurious simplicity. I don't know what the 4th dimension was but what Rahul showcased was not only a creation of an apparel designer but also that of an architect, sculptor and possibly that of an optical illusionist.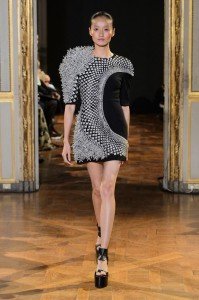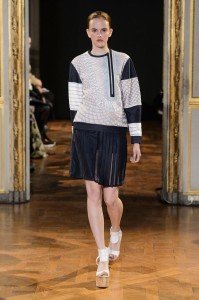 Those intricate scaly/leafy 3-D detailing on the shoulders were literally like flora and fauna waking up with the first sun-rays falling on them. The curvaceous strips or panels sewn together to accentuate the curve of the body or wrap the hip as a tasseled skirt were architectural beauty. The optical effect created with skillful juxtaposition of sheer and opaque fabrics heightened the sensuality factor and last but not the least, Rahul Mishra's signature appliqué work and cutwork detailing made the collection a fabulous one.
Just see the images where every garment speaks out loud – "Detailing at its best"!