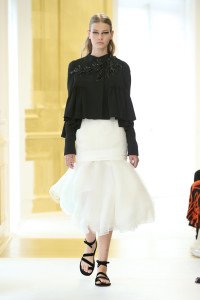 Couture is all about fantasy, drama and over the-top creations. But Haute Couture Fall-Winter 2016 that just concluded in Paris moved away from typical red-carpet ensembles and this time understated looks made more noise than the usual Ralph & Russo gowns or pretty clothes from Armani Prive.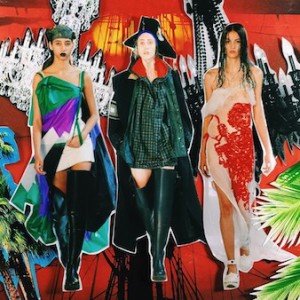 John Galliano's collection for Maison Margiela was wildly creative. Galliano maintained Margiela spirit of 'deconstruction' and used weirdly beautiful makeup to send out a theatrical collection of beekeepers, barristers and birds. Oversized Wellies (gumboots), neon-painted faces and outlandish hair-dos yet again established that Galliano is great at theatrics.
The understated and relaxed look showcased by Christian Dior was refreshing. Loosened bar-jackets, accordion pleated skirts in monochromatic shades were simply beautiful.  At Dior it was the absolutely paired down look that stole the show. Total focus was on details and construction.  In house designers Serge Ruffieux and Lucie Meier got it right and took us back to the roots of Dior's ateliers, as well as that iconic 1947 John French photograph of a white structured bar jacket and stiffened black A-line skirt.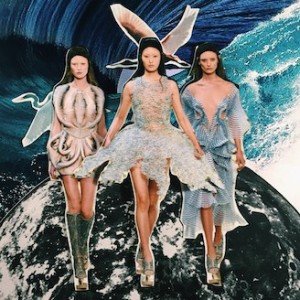 Iris van Herpen is a designer who Is using  couture for  experimentation and innovation. Iris van Herpen used  'cymatics' – a technique that visualizes sound waves as geometric patterns. It was absolutely out-of-the world how Herpen used Shibori craft in three-dimension on Organza to get a beehive or a porous sponge texture.  A strapless dress made from iridescent pearl-coated laser cut fabric and hand-stitched on cotton and tulle was astonishing. She is so strong with tech that I am sure in future she will keep amazing us.