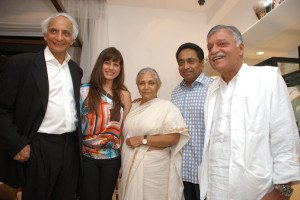 Delhi's first-family of homegrown luxury brand, the Chawlas of Ravissant fame are now becoming more infamous for estranged family relationships. The saga of 'sour relationships' in Ravi and Mina Chawla's family started decades back with their estranged daughter-in-law. The family had so much hate for the daughter-in-law that they ousted their own blood, the son. The daughters added fuel to fire and ensured that even the grand-daughter is not spared. More about the vendetta with the son, daughter-in-law and the grand-daughter in my next story about this famous' family's dirty tricks.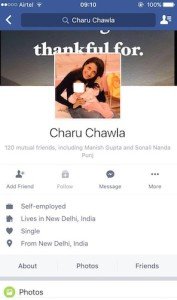 The two daughters of Ravi and Mina Chawla – Malini and Charu married successful men. Most recently Charu separated from her lawyer husband, Chetan Anand (lawyer R K Anand's son). She has barred the estranged hubby from meeting their child.  I am not spilling any private family matter in public domain. Charu Chawla herself has made it 'public' by changing her Facebook status to 'single' so please spare me the morality sermons.
Malini and Arjun Sehgal marriage is also on the rocks. Not sure about the exact status but yes the hubby is told whom to talk to, whom to sit with and whom to be seen with by the wifey. Chawlas have a penchant for control and hold on to the leash.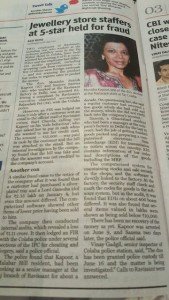 Loyal employees who spent their life at Ravissant were accused of fraud and jailed. Why not??? They have clout and money power. If blood relations and family can be whipped, who the hell are employees? Yours truly too will now get harangued in numerous ways but fact is a fact.