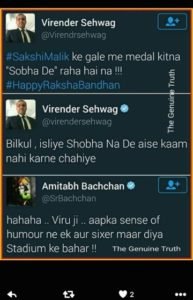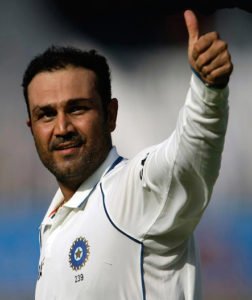 Never knew the Nawab of Najafgarh – Virender Sehwag had smooth ways with words…as smooth as the sixes he hooked with his bat. Viru with his magnificent word-play slammed smarty -pants Sobhaa De on her wisecrack on Twiiter about Indian Olympians. A writer made to shut-up with fine use of words by a cricketer is absolutely amazing. Amitabh Bachchan will now become Mrs. De's next target.
The real reason behind Sobhaa De's vitriolic comment about Indian Olympic squad was the fact that she wasn't the part of Nita Ambani's entourage to Rio. The frustration was vented elsewhere as Ms. De didn't dare to rub Nita Ambani on the wrong side, hoping in future she finds space in her entourage.
Anyway I am so happy that Virender Sehwag shut-up Sobhaa De with such finesse!