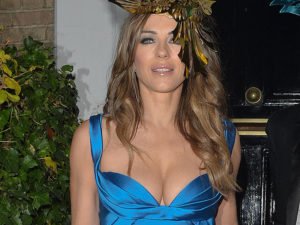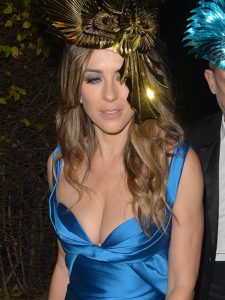 Elizabeth Hurley, who at 51 is not the least bit shy about being the bustiest belle at the ball. The guests of Tuesday night's highly-glamorous Animal Ball 2016 in London pulled out all the stops in the costume department.
I am not entirely clear on the precise social purpose of the Animal Ball in London. Pardon my horrible pun – let us presume if you're an animal with balls, you took very kindly to the sight of the many sexy British ladies at the upscale affair, each showing off an appropriate amount of skin.
At the Ball, not everything worth ogling was eau naturale. But, c'mon, at 51 one needs a 'lift-up' and the hot and long time supermodel – Elizabeth Hurley has the right to upgrade her boobs as we have the right to leer.
This is the Animal Ball after all, and I'm feeling very randy rabbit!