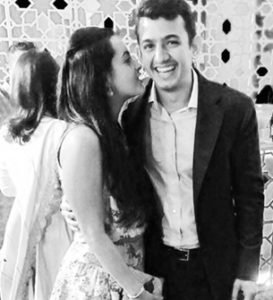 Raj and Dipti Salgaocar's daughter, Isheta is tying the nuptial knot with jeweler Neeshal Modi on the 4th of December in Goa. Salgaocars are one of the India's richest and add to that the power of Ambanis. Dipti is the sister of Mukesh and Anil Ambani. Neeshal Modi is the youngest brother of Nirav Modi, a jeweler whose stupendous rise has left many speechless. Isheta and Neeshal got engaged on the 10th of April 2016. It's a love cum arranged marriage.
In the times of demonetization when Aam Aadmi is haplessly doing lackluster weddings of their sons and daughters, the tycoons are still going all out in living-up the 'Big-Fat-Desi-Wedding' norm. The party hosted by Nita and Mukesh Ambani at Antilla for their niece, Isheta goes to prove it. The entire Bollywood landed up at Antilla on the 24th of November. It marked the kick-off of week-long celebration leading up to the wedding on the 4th of December at the Salgaocar-owned Goa Marriott Resort & Spa.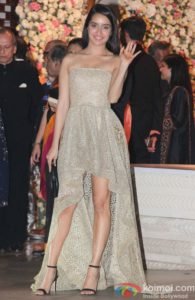 The infamous Rupees 500 Crore wedding of Janardhan Reddy attracted flack, Income Tax notices and and a diktat from BJP President, Amit Shah asking BJP politicians to give the Reddy wedding a skip. Will BJP President issue a similar diktat for Salgaocar wedding? I have my doubts. Neeshal Modi who is in the diamond business is going to slip on a ring with such a huge rock that hasn't yet been seen on any rich woman's finger.
Here is the video (courtesy Biscoot) of glittery guests walking into Nita and Mukesh Ambani's party. Just listen to the chatter of the paparazzi…absolutely humorous: https://youtu.be/nSWtDkpnv1A