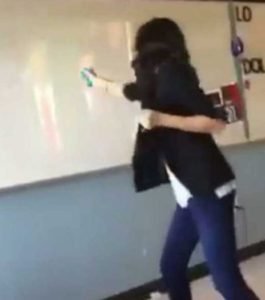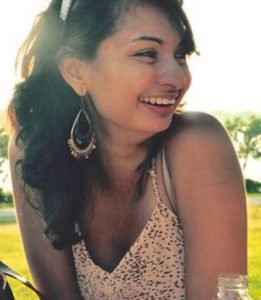 The Prime Minister of India, Narendra Modi had an hour-long telephonic chat with the US President, Donald Trump. NaMo Bhakts were on the top-of-the-world about the fact that he was the 5th global leader with whom President Trump spoke after assuming office. On the other hand, an Indian-American, Payal Modi, a Fine Arts teacher at a Dallas High School, took it upon herself to act out her anti-Trump feelings in front of her class, with a water gun, shooting a video image of Trump on the whiteboard and screaming "Die!". Not particularly subtle deed to do In front of a class of kids, all of whom you'd expect to have video capturing phones.
Payal Modi is now out on administrative leave while the school district investigates her behavior. Here is the link to the  video of Ms. Modi's stunt: https://youtu.be/2piY_Y83YPw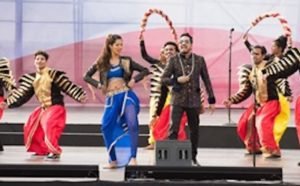 By the way did anybody see Manasvi Mamgai's performance at President Trump's inaugural concert or the welcome balls??? I did not see any. It is so sad that the Press Trust of India (PTI) is putting out 'FAKE NEWS' – "Bollywood actress Manasvi Mamgai lead a dozen odd Indian dancers attired in colourful dresses to enthral several thousands of people gathered at the historic National Mall for the celebrations related to the inauguration of Donald Trump as the 45th President of the United States." Many TV Channels and newspapers carried the 'Fake News' without any fact checking.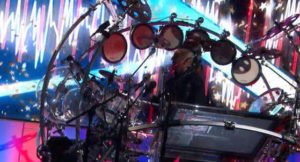 Donald Trump's Inaugural committee announced the list of Inauguration performers, at both the official event and various D.C. balls around it, that included: Jackie Evancho, Mormon Tabernacle Choir, Radio City Rockettes, Toby Keith, 3 Doors Down, The Piano Guys, Lee Greenwood, DJ Freedom, DJ Ravi Drums (only performer of Indian origin), The Reagan Years and The Frontmen of Country. Manasvi Mamgai was 'NOT ON THE LIST'.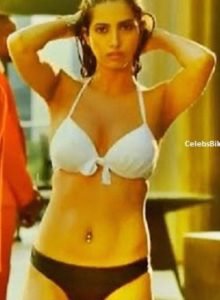 Shame of Manasvi Mamgai to peddle falsehood. She and singer Mika did perform but not at any of President Trump's inaugural concert and welcome balls but probably at a party hosted by her Sugar-Daddy, Salabh Kumar. Tch-Tch!!!