We are all so sympathetic and conscientious about sexual harassment at workplace while chatting in our drawing rooms but are we the same when it happens in front of us? Most of us ignore and give it a blind eye when we get to know of sexual harassment at a workplace. Then our conscience goes for a toss and we don't wish to get into "others' affairs'."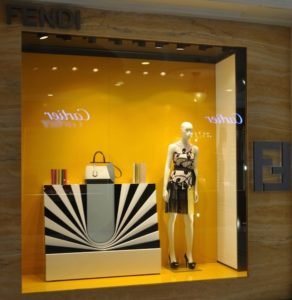 In Januaray 2017 I came to know of a sexual harassment incident at an uber luxury retail store in DLF Emporio – FENDI. The store manager was the culprit and the victims were the sales girls. It was verbal sexual harassment indulged by the boss who called his women staff – 'whore, bitches, sluts' repeatedly. I took it upon me to bring the mater to the superior's notice who felt calling a sales girl as a 'whore' is no big-shit. On my moral upright stance and educating them about the Vishaka Guidelines of law, cosmetic damage control was done. Alas all was temporary.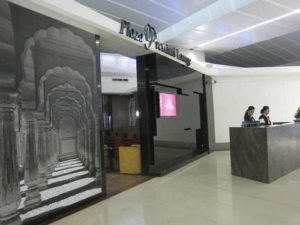 Few days back two distraught girls; aged 20 and 21-years-old shared the hell that they are going through as employees of PLAZA PREMIUM LOUNGE at the Indira Gandhi International Airport, Terminal 3, I was shocked when I heard their story. The company also operates a 'Concierge Service' – ALL-WAYS Meet & Greet licensed to them by GMR. The girls are employees of this division. The company General Manager, Francis Gill has multiple times touched these two women employees in wrongful manner and the girls made their objection vocal. When in a car the GM made an indecent proposal to one of the two victimized girls and kept his hand on her upper-thigh. Unbearable onslaught lead these girls to make a formal complaint to PLAZA PREMIUM LOUNGE's head office in Hong Kong and the copies of the complaint were sent to HR department also. No action was taken. The two young girls went to the Police Station that comes under IGI Airport, T3's jurisdiction and their FIR was not filed.
I have copies of the complaint made by the victim girls to the Delhi Police Commissioner's office via Email on February 23rd 2017, it was forwarded to DCP Airport and DCP Crime by Police Headquarter but till date not a single police officer contacted the victims and the Police Station still refuses to take the FIR of the girls.
This is the real world. This is the real life on the ground. Nobody to help two distraught girls aged 20 and 21 who have been asked to be in a room with the GM for career growth and whose promotions were denied because they refused to be in bed with the company GM. I am not resourceful enough to help these girls but I will try my best.
Any conscientious reader who has JUGAAD at PLAZA PREMIUM LOUGE or know the DCP Airport or the Commissioner of the Bureau of Civil Aviation Security, or any resourceful individual who can get justice to victimized girls, please come forward.