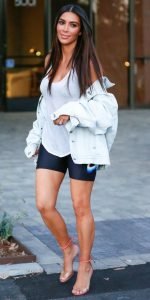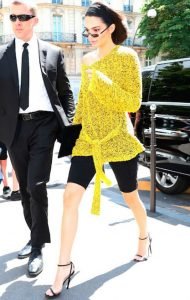 I never thought 'cycling shorts' would one day become a fashion de riguer. But then I am not surprised considering that the "athleisure" trend has managed to cross the barrier of trend-experiment with success.
Celebrities have taken to the cycling-shorts trend in their everyday wear with a vengeance but fashionistas have mixed opinion about the fad. Fashion pundits however agree that cycling pants are summer's hottest thing.
Chanel took the cycling shorts to Cuba for their Cruise 2017 collection but used an adapted version that is longer than the traditional bicycling shorts.
Katy Perry, Gigi Hadid, Kim Kardashian and Kendall Jenner are just a few of the stars who have tried to re-adapt the cycling shorts.back in our everyday outfit. I am not so amused by this trend. What's your take folks???