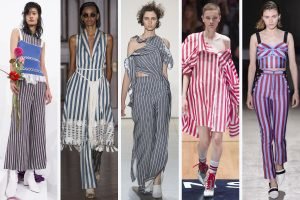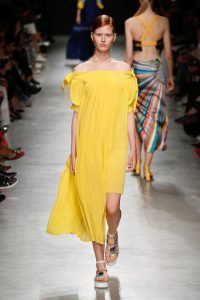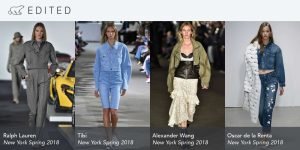 Indian designer, Rahul Mishra who has now made a mark globally by being a regular fixture at Paris Fashion Week, showed his spring-summer 2018 line on the 30th of September. As I wrote earlier that some big labels have been using Artificial Intelliegence (AI) to arrive at the trends emerging from fashion weeks at New York, Milan, London and Paris. The trends that stood out were – Vertical Stripes were omnipresent and so were bright hues like orange and yellow. Cropped jackets were kind of an evolution from the Bomber jackets and decorative denims made a huge comeback. Some top-notch designers played around with 'deconstructive look' with shirt dresses and played around with the collars and sleeves.
Coming back to Rahul Mishra's spring-summer 2018 collection, he too used vertical stripes liberally but unlike other designers who took to stripes (that looked more like pyjama stripes)  Mishra's stripes were not prints but intricately embroidered. He used vibrant hues of stripes that created a hypnotic feel. Yellow was Pantone's forecast for the season and many designers used yellow in their collection. Rahul Mishra had an off-shoulder yellow dress and dresses with yellow pipings. 
Mishra's forte is textile and he used plenty of natural fabrics like light-blue cotton and linen in his collection. They were embelished with fine embroidery and definitely looked and felt more summery than thin-ply denim that many other designers used. Cropped jackets were again dominating the collection. The ones with scalloped hems were beautiful. Even the jacket influenced by the Kutch traditional style was given a modernist spin and the deconstructive styling of shirt-dresses made Rahul Mishra's collection a beautiful one.
Like he loves dum ka biryani than burgers, Rahul Mishra's fashion philosophy is slow-fashion than mass produced fast-fashion