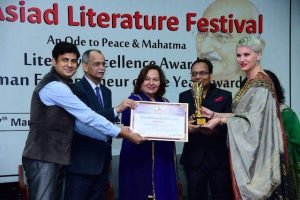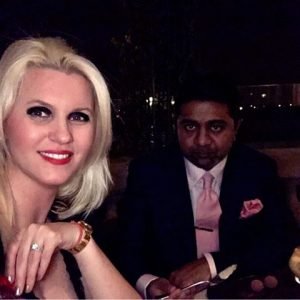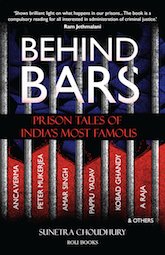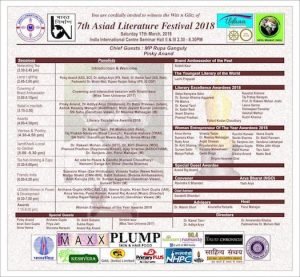 Remember Anca Verma, the wife of the infamous arms dealer, Abhishek Verma. both of whom were incarcerated for over four years  for alleged corruption in defence deals and money laundering??? Well she was awarded the Entrepreneur of the Year Award 2018 by ASG, Pinky Anand on the International Women's Day. The event was patronised by 'Right' people and many BJP Member of Parliament (MP) and was extravagantly sponsored by Public Sector Undertakings (PSUs).
Wonder how fortune changes. Now Abhishek Verma and Anca Verma runs the operation of the Maldives Airport and are supposedly into food product business under the brand Olialia World. Abhishek Verma calls himself the 'Chief Evangelist' of the group.
Must read Sunetra Chodhary's book on the lives Anca and Abhishek lead inside Tihar Jail. 
The couple claims to be running a $2 Billion dollar company and have rented a factory in Faridabad for cola and pan masala production. 
Wonder what strings one needs to pull to get awarded as 'Entrepreneur of the Year'.