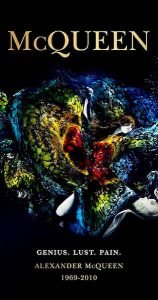 A 30 seconds teaser is released by the makers of the Alexander McQuuen Documentary that will be premiering at the Tribeca Film Festival (TFF) on the 22nd of April and for the general audience on the 8th of June this year. Directed and produced by Ian Bonhôte and Peter Ettedgui, who came together to co-direct the film, it captures the short life of the late British fashion designer.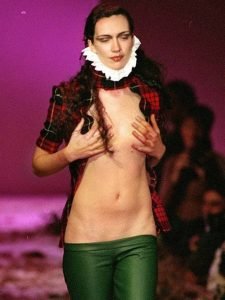 The half-a-minute teaser is powerfu and is tightly edited with shots of Alexander McQueen's most spellbinding, talked about moments  – S/S 1999, where two robots spraypainted a dress worn by Shalom Harlow on a revolving platform, and the monumental asylum-themed S/S 2001 show VOSS. The teaser ends with a powerful statement –"No one discovered Alexander McQueen, McQueen discovered himself." Have a look at the McQueen teaser: https://youtu.be/NBDaRuIsHGE
The film's synopsis describes McQueen as, "harnessed by his demons" and, "one of the most iconic artists of the century", while "provoking and subverting the fashion industry in ways that often-caused controversy and scandal" The documentary includes 'behind the scenes' footage of McQueen's esteemed career, at home movies, and a number of moving interviews from the London-born designer's closest friends and family.
I for one is keenly awaiting for the release of the Documentary on Alexander McQueen.