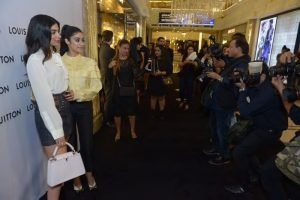 Louis Vuitton was the first international luxury brand to open shop in India. They were the first to give us a taste luxury retail. It was indeed a luxurious experience. I recall the launch bash of LV at Taj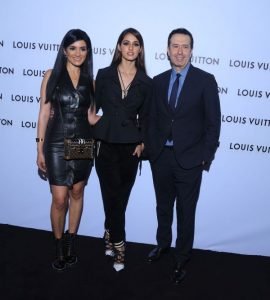 Landsend in Mumbai. It was classy with superstar Deepika Padukone and Mumbai A-listers in attendance. Recently Louis Vuitton opened their second store in DLF Emporia in Delhi, dedicated to LV ready-to-wear apparels, both for men and women and fragrances amongst other knick-knacks and a VIP Room.
The launch party of this new store was crass. It felt like it was the launch of a LV Readymade Garments Store by Mrs. Chadha. Luxury retail is all-about finer nuances that ooze luxe experience. The launch party of Louis Vuitton's newest store was random, over-crowded like a Machchi Bazaar (fish market) and absolutely mismanaged. Never expected LV to host a soiree so downmarket.
Complacency seeps in when employee running the show in the country starts believing she owns the brand. Instead of looking after loyal patrons of LV if you spot the country boss running behind C-grade Bollywood stars hired for the evening and getting herself clicked to appear on paid-for Page 3, you know the brand is heading south. The Asia-Pacific boss, Christopher Kilaniolis was lost in the milieu. The Bollywood starlets must have costed LV money and freebies to make appearance, the Page 3 coverage too ain't cheap and the jostling crowd weren't the typical LV clientele. The rare few patrons of LV were unattended as the LV team was busy with Jahnavi and Khushi Kapoor and Disha Patani clicking Selfies. The real LV buyers made a hasty exit from this hullabaloo!
I have attended many jewellery store launches and readymade garment store openings where Bollywood glamour is hired and paid-editorial is booked. The Louis Vuitton's newest store opening in Emporio was exactly the same. Luxury retail is entirely a different ballgame and seems LV has compromised on it.