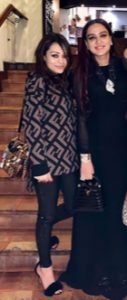 The gloomy economic scenario has affected the high-fashion designer-wear retail business of India, too. Be it the international brands or Indian designer labels, sales are slow.
But hey if you have the patronage of Delhi's two high networth 'Guthka Bahus' – Prerna Subba Gupta, the wife of Guthka baron, Om Gupta of Raja Khaini and bff Tarang Chaurasia, the wife of Rajiv Chaurasia of Kamla Pasand Group, then you are sorted. They are 'the clients' to have!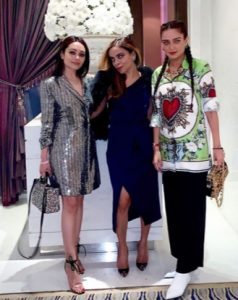 Prerna is a compulsive shopper. She is more indulging in international labels, including those not in India, courtesy a personal shopper and has her fondness for a couple of Indian designers too and a jewellery designer. Tarang Chaurasia is the owner of the Infinity Luxury Group that was once a playground of Sahiba, Manav and Sandip who virtually finished the company.Tarang comparatively is less compulsive shopper than Prerna and also less socially visible. Besides she has the 'Infinite Luxury'.
Seriously the amount these girls shop is amazing. Wonder how big the closets are and what they do to detox their closet. Prerna and Tarang are clienteles that can cheer the market up thanks to thier insatiable desires and infinitely deep pockets!