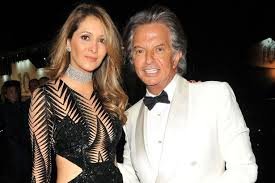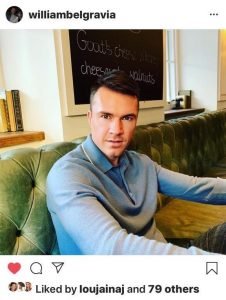 At these tough times of Covid-19 philanthropy comes naturally to big-hearted moguls unlike the London's hospitality mogul Richard Caring who has pledged to feed thousands of NHS workers and the critically vulnerable by opening up the kitchens of his restaurants – including the world-famous Ivy and private members' club Annabel's. Richard Caring opened a foundation and is collecting donation to fulfill his pledge. He could easily donate and save lives now than wasting weeks and months over collecting donations to save lives. It didn't bother Richard Caring to splurge millions in his second marriage with Patricia.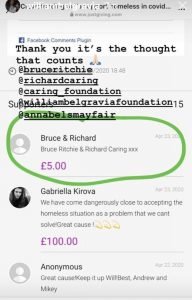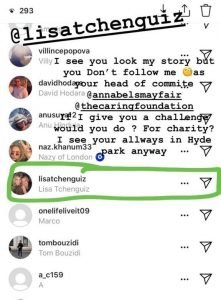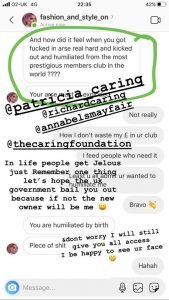 By the way Richard Caring of Annabel's charitable effort has an ulterior motive. He is dying to be Knighted and be called SIR Richard Caring, which he has been desperately lobbying for.
Annabel's a favourite of Indians who flle to London every summer is notorious to attract High-Net Worth-Individuals (HNI) and prominent among them are NRI Tycoons, Oligarchs and Emiratis. Naughty tactics are used to lure them in The 'Members' Only Club use pretty elite escorts to host birthday bashes and then shape it as an exclusive bash for high-rollers only. The horny high-rollers are allured in by pretty birthday gal's pretty colleagues and then one HNI to upstage another HNI gets into bubbly popping spree and Annabel's make a killing.
One such high-roller William Rogers has thrown an open challenge to Richaed and Patricia Caring to run a few miles in Hyde Park in return of a 10,000 Pound donation. William who is more popularly known as William Belgravia is a real estate tycoon. I picked his image from his instagram account (that is liked by retired Escort, Louajin Juffali, a aregular at Annabel's). William had a fall-out with the Carings when Annabel wrongly accused him for re-selling his table at profit on DJ Black Coffee's gig night to our very own Delhi's Champagne Mogul.
William Belgravia withdrew his challenge to Richard Caring as Richard is 73-years-old and UK's NHS reccomends old-aged people to stay indoors. Now Willliam has challenged Richard to colour his hair yellow for a 11,000 Pounds donation. We are waiting and watching.
By the way the Skipping Sikh (Rajinder Singh) of United Kingdom skipped away to raise funds and he too is 73, the same age as Richard. SHAME RICHARD Sir…SHAME to use Philanthropy as PR