ANTILLA, the 400,000 square feet Altamount Road residence of Mukesh Ambani is now a ghost-house that only houses the skeleton staff. Mukesh Ambani and his wife, Nita, son and daughter-in-law, Akash and Shloka have now made their Jaamnagar bungalow their house.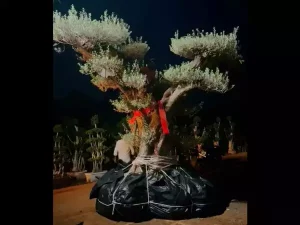 Sources say that the move was made post the bomb-scare allegedly conspired by jailed police officer, Sachin Waze.
Then came the news that the Ambanis will move to London  at the Stoke Park estate in Buckinghamshire, London. It's  a 300-acre Country Club. This was vehemently opposed by Reliance Industries Limited spokesperson who issued a statement stating,  "The Reliance Industries Limited will like to clarify that the Chairman and his family have no plans whatsoever to relocate or reside in London."
However through very reliable sources we have come to know that a palatial bungalow is being constructed in Abu Dhabi, which is where Mukesh Ambani is likely to move their residence. Reliance Industries has made huge investments in Petrochemical in Abu Dhabi and also has interests in their local sports league. As per sources, the Ambanis' Abu Dhabi is probably as luxurious as the the palace of the ruler of Abu Dhabi.
So as of the moment, Mukesh, Nita, Shloka and Akash and their grandson, Prithvi Ambani are residing in their Jamnagar bungalow famous for the two olive trees that they bought for nearly a crore of rupees. Anant is most likely in America.