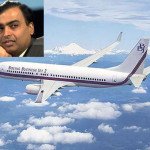 It so happened once when Mukesh and Nita Ambani were flying in Mukesh's private Boeing Business Jet 2, they hit an air pocket. The rough ride led to food getting spilled from Nita's expensive Rosenthal dinner plate on to her expensive clothes. The incident pissed off Mukesh tremendously and he couldn't bear seeing Nita almost in tears.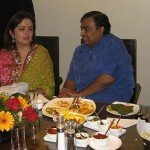 Anyway, after the rough ride when the Ambanis returned home, Mukesh Bhai got his Man Fridays to get hold of Rosenthal and get custom-made tableware so that no food spills ever in the roughest of weather. Rosenthal couldn't have said no to the World's 5th richest man. Pronto Rosenthal's design team created dinnerware that had a raised parameter very much like our steel thalis.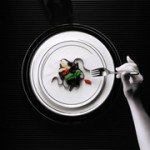 Now Nita can have her Dhokla, Thepla, Khandvi in peace, even when their jet hits an air-pocket. No more spilling of food and ruining of expensive clothes. Maal Hai toh Taal Hai!