The Alexander McQueen Spring 2011 Shoes Continue the Legacy. Designer Sarah Burton continues the Alexander McQueen legacy of brilliant and eccentric but classy designs. She has kept the label's legacy alive with the new Alexander McQueen Spring 2011 Shoes collection. The McQueen Spring 2011 collection manages to leave us in awe with numerous breathtaking and stunning designs.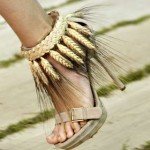 From butterfly death-defying heels to maize trimmed to fur-sational shoes, whatever you expect from the Alexander McQueen Spring 2011 Shoes collection, you will be awed by the collection after catching a glance of it. Here are some images of the awesome collection.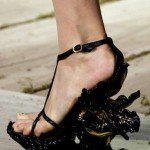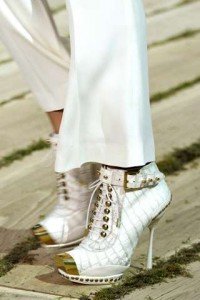 Sarah Burton is precisely the kind of quiet design powerhouse who has what it takes to grab hold of McQueen's legacy and drag it where it needs to go to survive and prosper. Sarah Burton worked beside McQueen for 15 years and clearly had a symbiotic connection to his very particular vision.