The year 2010 was mixed bag but when it comes to the craze for being featured in Page 3 of city supplements, the craze is getting ugly, unethical and disgusting. The real Page 3s now shy away and run miles seeing shutterbugs.
Guys, please take it with a pinch of salt! The most-desperate wannabes who graced the Page 3s this year were: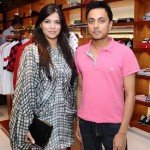 * Vikaram Sharma oops, Baidyanath. Yes, he gave away his family name and adopted the Brand name of his family business to add some weight to his existence. Last I heard, his uncle is sick paying for the EMIs of the fancy car he bought. A Medianet creation, Vikaram now appears on other tabloids too. But I am confused on why he is always clicked alone. Perhaps nobody wants to be clicked alongside him.
* Vikaram's sister, Pushpanjali Sharma is following her brother's footsteps. Wonder what her claim to fame is besides working for Satya Bagla.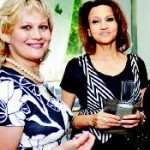 * Ala Madhu, wife of Rajan Madhu, the licensee of F Bar in India has suddenly being spotted a bit too often. In fact it's a gang of ladies who have found their 15-minutes of fame and that includes Kanchan Kapoor, Vandy Mehra of Study by Janak, Ramola Bachchan (still encashing the famous surname), Tarot reader, Poonam Sethi (Her spat with her estranged hubby, Sanjay grabbed headlines. What a pity!) and occasionally joined in by Charu Parashar (with hubby Anupam Parashar always ensuring that he is in the frame) and choreographer Liza Verma and her is, Dimple.
* Then there are Kimmi and Rishi Tej and the designer duo of Kapil and Monika.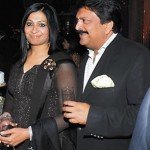 * We also have veteran P3 wannabes and foremost among them are Dimpy Kapoor and Ashish Saraf. They literally bully the photographers to take their picture.