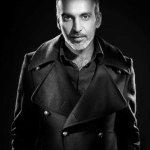 Fashionscandal was the first to break the news of Manish Arora being appointed as the Creative director of Paco Rabanne. We published this as early as 22nd December 2010. Here is the link to that post:
http://www.fashionscandal.com//wp-admin/post.php?action=edit&post=1088
Many rubbished the news but I stuck to it as it was TRUE. Truth wins and Fashionscandal is all about the TRUTH!
Manish Arora will showcase his first collection as the Paco Rabanne Creative Director during the Spring-Summer 2012 of Paris Fashion Week to be held in October 2011. Manish now virtually lives out of Paris and has quaint and cozy pad in the heart of Paris. Way to go Manish. You do us PROUD!