Well the Uber Luxury Brand – HERMES has played the perfect 'Emotional Card' for India by announcing the launch of HERMES Saris. Hermes recently launched its third store in India – Delhi, Pune and now in Mumbai too. Patrick Thomas, CEO of Hermes said, "Designing these saris for Indian consumers is a way to pay light homage to India, and say, Hermes admires India and has a lot to learn from India".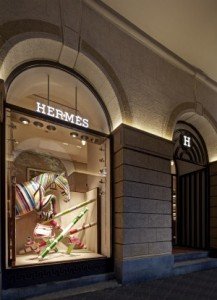 The Hermes Saris are Limited Edition of five different saris. Hermes has earlier done scarves with Indian Motifs so I guess they have the hang of 'Indian Sensibilities'. In 2008 Hermes took to 'Mystical India' and incorporated India's traditional crafts into the maison's designs. Jean Paul Gautier's inspiration for Hermes Spring 2008 RTW Collection was totally India-Inspired and had Sari Dresses.Hermes tied-up with Jean-François Lesage of Lesage Embroiders in Chennai and came out with Shiny en Désordre, a reinterpretation of the iconic Hèrmes "Brides de gala" scarf in the form of a shawl in cashmere and embroidered silk, embellished with sequins and glass beads. I thinkHermes will yet again join hands with Lesage for the Saris.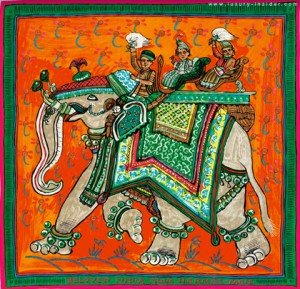 Patrick Thomas didn't elaborate on what kind of Saris, I have a hunch that they will stick to Silk and Cotton. The Saris are priced between Rupees Three Lakh Sixty Thousand (Rs. 3,60,000) to Rupees Five Lakhs (Rs. 5,00,000). Well that's not steep for an HERMES product – where a leather belt costs Rs. 60,000, Five Lakhs for a Sari is pretty normal. No doubt I am anxiously looking forward to the HERMES Sari.
It's a first in the World of Fashion for a Luxury Label to have a typically Indian Product in their product line. However Patrick Thomas did not commit on Sari being a regular on the Hermes Product Line or being sold from a Hermes Stores outside India. "We don't know whether we are going to keep them for the long run. It depends on how people receive them," is what Thomas had to say.
Earlier Louis Vuitton did Sari for their Christmas Windows in stores across the globe in 2010 but then it was part of Window Dressing, which was commissioned to art and fashion curator, Rajeev Sethi. So the Hermes limited edition sari is a FIRST for any Western Fashion and Luxury brand to design an create a garment that is intrinsically INDIAN.