It was indeed a great idea on part of Finnair, which is aggressively promoting the airline in India. On Jaunuary 26th, the Republic Day of India, the flight attendants on Delhi-bound flight of Finnair suddenly took to dancing in the aisles to the tune of 'Om Shanti Om' – a Bollywood blockbuster. You could seed the video of this enjoying treat mid-air here: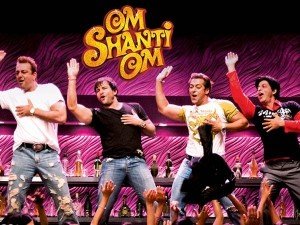 Dressed in churidaar – kurtas, the Air Hostesses did a great job in their Bollywood gig. Oh yes, the mail attendant though found it tough to match the rhythm but one must still appreciate his effort. The travellers on board too enjoyed this sudden dancing on the aisles and clapped to the beats of 'Om Shanti Om'. A few travellers though found the lyrics of the song – "All hot girls put your hands up and say 'om shanti om'", rather weird.
A great gimmick by Finnair indeed!