Young Delhi lad died on Sunday morning when he crashed his Lamborghini Gallardo in to the BRT corridor and then hit a cyclist who is in a critical condition. No doubt that the 28-year-old Anukool Rishi, scion of MVL Group, a Real Estate company was speeding wrecklessly through Panchsheel Enclave on his way to his home in Sainik Farms. Anukool Rishi's brother, Arjun Rishi who heads MVL Telecom is a shattered guy.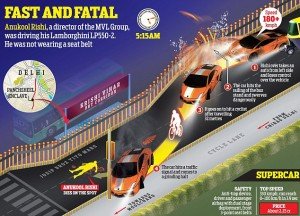 Lamborghini Gallordo, which costs a princely Rs. 3 Crores and does 0 – 100 kmph in 3.9 seconds had an airbag activation failure on crash. Surprising! Some say since Anukool wasn't wearing his seatbelt, the airbag didn't activate. Really???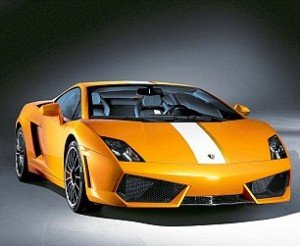 Wonder when will Delhi's rich kids learn not to drive post nightlong club-hopping? Anukool was returning after Saturday night clubbing but couldn't reach home. Sad!