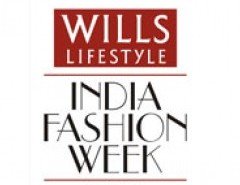 Hope you guys won't mind if I blow my own trumpet for a change. Some might find it pompous but let me take this liberty for once. After 108.168.206.104/~fashions/ posted the story on "Should Designers Comprise The Jury That Selects Designers?'" (You can read it here: http://wp.me/p1C8a1-16e) a fierce debate took off that led many designers to voice their opinion against the process. Subsequently HT City too did a piece on the same topic and resultant FDCI and the Board did a rethinking.
As per my sources the FDCI and its Board is revisiting the selection process from the start and hopefully in couple of days the final list will be out.
I know that I ('An Industry Outsider.') pissed off a lot of Board members but then my argument wasn't if X,Y, Z designers qualify to be on the Jury. My basic tenet was a that a Jury shouldn't comprise of designers that selects designers. This rule applies to every other field – be it journalism, art or shall I say the Selection Committee for Allocation of Coal Blocks.