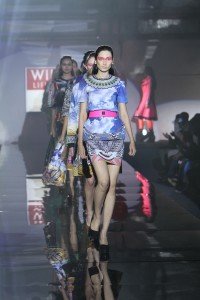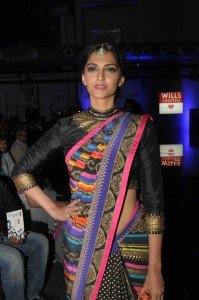 Manish Arora showcased his Fall-Winter 2013 Collection that he showed at the Paris Fashion Week on 28th February at Wills Lifestyle India Fashion Week F/W 2013 Grand Finale too. The set at the finale show was grander, the models were from India and some amazing Trance music played on Live. Sonam Kapoor was their in the audience dressed in a Manish Arora saree.
Designer Manish Arora showcased his Ready-To-Wear (RTW) Fall-Winter 2013 collection at the Paris Fashion Week on 28th February and yes, the collection was typical 'Manish Arora'. However I felt that he cramped in too many stories or fashion elements in his 45-pieces collection.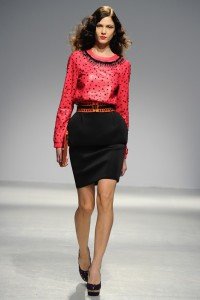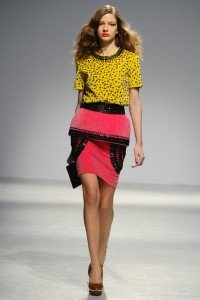 There were multiple looks cramped in: one emphasizing psychedelic geometric digital prints, second one that hewed to the very Indian colors of pink and yellow and featured Deco black crystal embroidery, and then a sedate look in textural navy and black that Arora had decorated with various kinds of jewel-like embellishment.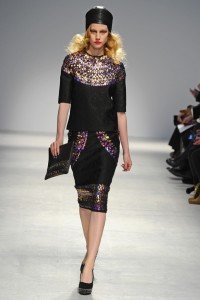 In addition to that, there was a knitwear category, a first time use of knits by Manish that had navy Lurex pieces worn with piles of gold jewelry. The textural black and navy looks were probably the best part of Manish Arora's Fall 2013 collection. The trim skirts and tops with multicolor stones were nice too.
By the way Manish Arora's Fall-Winter 2013 RTW collection was inspired by the Burning Man festival in Nevada.