As per highly placed sources, Anil Agarwal of Vedanta has picked up majority stake in a cash-strapped media house. The billionaire NRI hasn't been deterred by the Supreme Court's decision on leaving the onus on the natives and tribals on handling their land to industry, which affected Agarwal's ambitious Odisha project.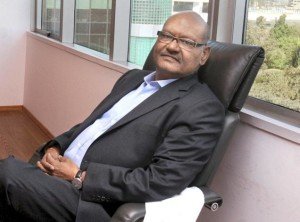 Anil Agarwal has been on an investing spree in India and must have realised that owning controlling stakes in a media conglomerate would be a smart investment to mobilise public opinion. As per sources, the cash-strapped media house was bleeding and was on the look out for a buyer. The conglomerate had earlier divested considerable stake to another industrial house.
So if the news of Anil Agarwal of Vedanta buying into this mega Media House is true, it would be interesting to see how Agarwal and the other big stake holder work in tandem in running the business.