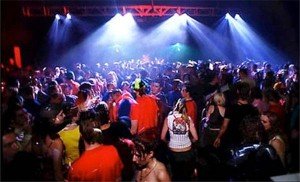 Post the horrific Nirbhaya rape and murder incident in December 2012, Delhi's nightlife was severely clamped down. All nightclubs, bars and lounges are suppose to shutdown by 1am. In fact cops and beat police literally walk into these places and ensure the place is empty. At times the cops directly order customers to leave. It is totally unfair. I don't subscribe to this policy adopted by Delhi Police post Nirbhaya Rape Incident. The number of policemen they waste in ensuring that nightspots are shut should ideally patrol the streets where probably the real threat is. But who can argue with the cops and their archaic mindset. The business of clubs, bars and lounges have been badly affected.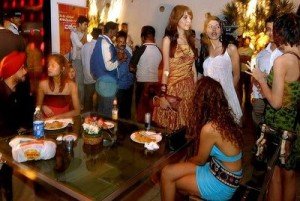 But then we have few who are great at dodging the law. Few clubs have created a 'Private Room' for their high-spenders. The club shuts at the stipulated 12:45 am but the special guests and high spenders are discreetly moved into the 'Private Room' where the party continues till dawn. The 'Private Room' has a separate DJ, good sound-proofing, separate bar and even a washroom. So when cops come snooping, they will find no action at the club.
The nightclub at The Lalit – Kitty Su was the first one to carry on the clandestine after-party at the 'Private Room' and has found LAP resorting to similar tactic. No-doubt shutting nightspots at 12:45 am is a dumb idea but dumbber is the fact that the police aren't aware of these after-parties at 'Private Rooms' hidden within the clubs. Or is it that the cops turn a blind-eye for reasons well known???
PS: The images in this post are only for 'representation purpose'!