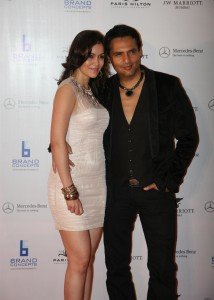 This split-up story was first published by Miss Malini but in a 'Blind-Item' format in a cryptic manner. The couple aren't that big a celeb pair that cryptic clues could have been deciphered by most. Anyway 108.168.206.104/~fashions/ is unabashedly blunt and totally uncensored and hence would just state the facts that model turned choreographer Marc Robinson has separated from his lovely wife Waluscha D'souza, a former model too. This was coming as Marc was always seen dressed tacky to the 'T' and flaunting his wannabe female models . In fact I don't even remember when was it last when I saw Waluscha and Marc Robinson together.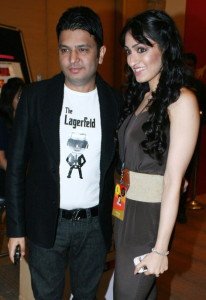 The other split-up involves somebody from Bollywood. Well she isn't an actress but she is the sister of one of the biggest producers of Bollywood movies. I am talking about Khushali Kumar, the daughter of Gulshan Kumar of T-Series and sister to Bhushan Kumar and Kishan Kumar. Khushali has separated from Nishant Arora, the doyens of Basmati Rice. The family of Khushali, Bhushan Kumar hasn't taken this well. Kumars are extremely conservative when it comes to women in their family.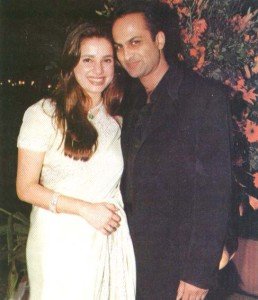 If Khushali separated for the first time, Queenie is a pro in splitsville with two separations already in her kitty. She definitely goes for the guy who has enough moolah. After years of marriage with Raja Dhody, Queenie stole her so-called best friend's hubby – Farhad Taraporewala. Poor dentist was dumped few years later and though she went back to Raja but by then Raja Dhody had become an Urban Nomad, globetrotting. Now Queenie has found love in Rishi Sethia, a London-based NRI who was married to Neelam Kothari years ago. Last few years Gunita Sodhi and Rishi Sethia were dating but then well-informed people say Gunita dumped him, while Londoners claim it's the other way. Guess who would be most upset about Rishi Sethia and Queenie getting serious??? It would be none other than former friend Anju Chulani whose husband Queenie stole. Anju made London her home last year and if Queenie becomes a Londoner too, Anju will say, 'Oh Gawd!'
By the way there is another splitsville in 'Work-in-Process' mode. More on that later.