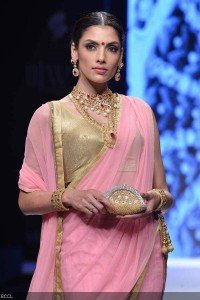 Well fashionscandal.com was the first one to break the news that Hotelier Karan Paul and model Indrani Dasgupta were dating and fashion scandal.com is yet again the first in bringing in the news that the lovely couple – Indrani and Karan got engaged last night.
Another gorgeous model, Fleur Xavier who had a off and on relationship with yet another Delhi-based Hotelier, Govind Akoi has finally sealed their relationship. The lovely couple got engaged at Lake Como in Italy over a stylish soiree and announced that the two will get married in India, later this year.
Wow it is a double whammy – two great couples heading towards a relationship knotted for eternity. Congratulations Indrani and Karan and congratulations Fleur and Govind!