A regular reader of fashionscandal.com shared this piece of gup-shup with me. I too have heard similar stories from others. Yeah it seems B-Town is really having some totally unadulterated fun!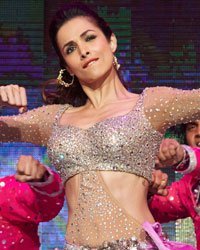 Author : SS 
E-mail: [email protected]
URL :
Whois : http://xxxxxxxxxxxxxxxx
Comment:
yeh 'F' kaun hai jack? get the real dope on RK – Kat though….. someone who was at the after party of the Slam Concert told me that its very evident that all these folks sleep with each other.. so having an 'open' relationship is a given ( DP spent all night either dancing on the table top in the suite or sitting on SRK's lap, AB and MAK were laying on the couch together hammered- eyewitness). This deal with RK-Kat has gotta be something else… partnership? convenience?