Relationships need delicate handling and is a tough job but to deal with a broken relationship is tougher. I am amazed at the ease with which some celebrities get into a newer relationship in no time. Ain't there any heartache? Anyways leading the pack of people with voracious appetite for relationships is actor-dancer, Gauhar Khan. She was in a relationship with Sahil Peerzada, the guy infamous for brawl with a foreign IPL player over Zohal Hamid. Next Gauhar was seeing Nihar Pandya, who was famous for dating Deepika Padukone before moving on to Sajid Khan. This too didn't last and Gauhar found love in Kushal Tandon, her co-contestant in Bigg Boss 7 and now that too is over. Four relationships and non lasted. What does she want from a guy or how does she get over one before moving on to another?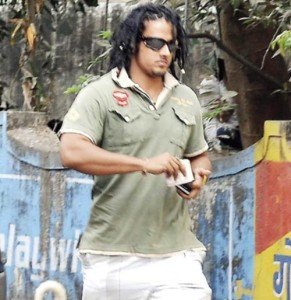 Rhea Pillai is not getting younger but her boyfriends are.Now she is dating a young cricketer – Atul Sharma who played in IPL. She romanced Sanjay Dutt and stood by him when he was in jail. The two had a fairy-tale wedding on Valentine's Day but it did not last. After divorcing Sanjay Dutt, Rhea was living-in with tennis ace, Leander Paes but that too went kaput. In fact the separation is the nastiest ones amongst celebrities, both accusing each other for foul-play. Let us see how long the new boy-toy, Atul Sharma lasts…
Socialite Queenie Singh supposedly is now engaged to Rishi Sethia and are likely to tie the knot soon (February 2015). She married Raja Dhody but the marriage broke when she was trapped in the charm of her friend-Anju's husband, Farhad Taraporewala. Queenie and Farhad moved out of their houses and started living-in but that too didn't last. Next came Rishi Sethia, a NRI tycoon who has had multiple relationships. He was married to Neelam Kothari. He had an affair with Sophie Choudhary and Gunita Sodhi before he found love in Queenie. Hope this one is for keeps.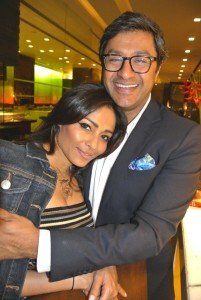 Delhi's famous couple – Kalyani and Rohit Aggarwal are no more together. Rohit was living with her after separating from his wife and moving out of the house. Wonder where he is staying these days.