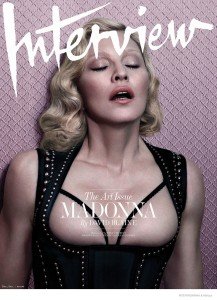 The Covers of December issue of glossies are getting hotter. Wonder why? Is it to beat the winter chill or just to add some spice to the holiday cheer? Whatever maybe the reason, there are loads of magazines with near-nekkid stars teasing you from the covers.
Madonna maybe on the wrong side of 50 but her taut-bod still has oozes sex. Pop icon, Madonna did a topless cover shoot for Interview Magazine's December/January 2015 issue. Shot by Mert & Marcus, the 58-year-old blonde diva looks sexy in racy lingerie. A shot where Madonna goes topless, the boobs look vey plastic though. Still at her age not many can do a sexy photoshoot wearing negligee. Indeed she is a Diva!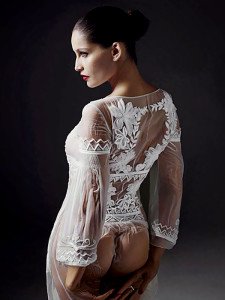 French supermodel and actress Laetitia Casta went bare-bottom for Lui Magazine's shoot. At 36, Laetitia is as sexy as before. In fact she has become sexier. The near nekkid pictures of Laetitia are aesthetically shot by Mario Sorrenti who has managed to capture the heavenly female form perfectly.
Joining her more famous sister – Kim Kardashian who posed naked for Paper Magazine, Kourtney Kardashian showed off her very pregnant nekkid body in the pages of Dujour Magazine.