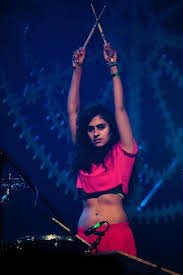 Indian born, London bred Kiran Gandhi is better known as the feisty drummer of M.I.A. This time the 26-year-old Kiran hit the news for something entirely different. She ran the London marathon while bleeding freely, sans tampon, staining her running pants. Although Gandhi did receive some positive feedback, she was also faced with an equal amount of backlash from both genders, some calling it "disgusting as fuck." Others agreed with her motives, but claimed that there "are other ways to raise awareness" or accused her of attention-seeking.
After training for a year, Kiran Gandhi woke up on the morning of her race with severe cramps and immediately began to weigh up her options. "It was an obvious choice for me to run without a tampon, I wanted to run in a way that was most comfortable – I was about to run a marathon." She also said that it was absurd and oppressive that she should compromise her wellbeing, just so that other people didn't feel "grossed out". "As women, historically, we have always had to prioritise the comfort of others at the expense of ourselves," she said.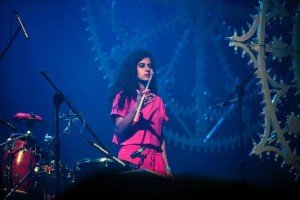 The past year has seen movements based on 'female body' like #FreeTheNipple movement but more and more is being centered around menstruation. Gandhi says. "Society is more than happy to talk about our breasts, but then they don't want to talk about things that are not for their social consumption. Gandhi says that she also wanted to run without a tampon to raise awareness of women who do not have access to menstruation products. She talks wanted to run for those who do not have the money to buy tampons and have to hide their period away, feeling humiliated. In India many women cannot afford tampons and sanitary pads. She describes a personal email she received from a young homeless woman, who found dealing with her period one of the most difficult aspects of poverty. "She told me, 'Kiran, when you ran I felt like you were running for me'. And that is epic."
Since her run, Kiran has been performing and raising money with Thinx, a company that develops stain and leak resistant underwear that you can don during your cycle without a need for a tampon or towel. She wants people to shake off the shame of their period and put themselves first. "My message is not that all women from now on bleed freely – my message is that everybody should feel safe and empowered enough to make the choice that's best for them." Bravo Kiran Gandhi!