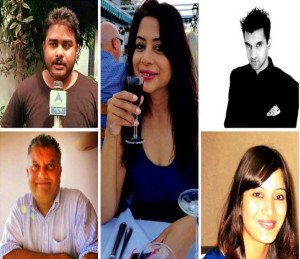 The macabre murder saga involving Indrani and Peter Mukerjea has become a national pastime. And for Bengalis who are famous for their 'aadda' (gossip/conversation) culture, the sordid saga has been lapped up with passion. Peter Mukerjea is a Bengali but hardly has any typical traits of a Bengali. But that doesn't bother his Bong brethren who have a bias favouring him. The superlatives I used in the heading are typically Bengali. 'Issssh' is an oft-used term expressing shame or disgust. If you recall the movie Devdas, Aishwarya Rai often uttered 'Issssh' more as an expression of shyness kinda shame. Bhadrolok is a gentleman. So obviously the city's Bongs are sympathetic about their Bong brother – Peter Mukerjea and are liberally passing judgments.
Assamese and Bengalis share a love-hate relationship and Indrani Mukerjea being an Assamese do draw the wrath. Bongs – typically are not-so-fond of rich capitalists and don't lose any opportunity to spill venom when a money bag gets into trouble for making it big illegally.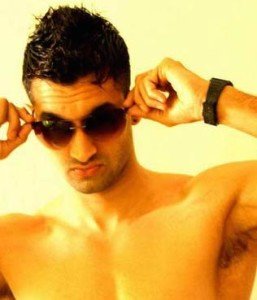 So I enjoyed overhearing this conversation at a Bengali club where for a change, Indrani and Peter Mukerjea saga mixed well with Old Monk Rum. (Bongs don't drink Captain Morgan). Everybody had their own conspiracy theories. Indrani was the villain and a ruthless gold-digger who excelled in the art of 'pu**y management' while Peter was a dumb and  successful executive who fell for the superficial charm of the Suparnakha aka Indrani. The savvier amongst the group who boasted about knowing Peter personally however blamed Peter and his philandering ways and hinted something naughty between him and Sheena. The brother of the deceased Sheena was discounted as a dodo who looked very much a 'mataal' (drunkard).
God only knows what's the truth behind this sordid saga. But I had many colleagues who joined INX and were jobless after 8months and none of them had anything good to say about Indrani. Peter Mukerjea is behaving like a typical escapist; trying to be this blind lover who is/was enamoured by Indrani. But those hundreds of journalist who lost a lot because of Peter and Indrani's nefarious INX project feel Karma is doing its work.
I am just hoping that for the coming Durga Puja, nobody takes to Indrani and Peter Mukerjea saga as their pandal decor theme….