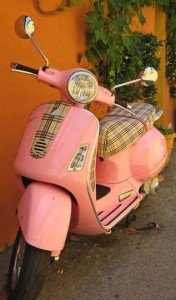 Toby Leigh, an artist and a photographer new book hilariously documents a decade of the world's obsession with a British heritage brand, Burberry– and all the cheap knock-offs that come with it. The book is aptly titled 'Berberry' and Leigh states, "I've always had a fascination with fake products. Especially things that are so unashamedly fake that they become really funny but also quite beautiful. About ten years ago, I started seeing the pattern appearing everywhere as I walked around London and travelled across the world and would find myself laughing a lot."
The Burberry Check, once masterminded by the British heritage brand as a sign of luxury, the beige, red, black and white tartan has today become notorious as one of the most copied and counterfeited in the world. The tartan was, and can still be, seen everywhere from scarves to iPhone cases, shopping trolleys, kitchen goods and even painted on buildings. Though Burberry managed to reclaim the tartan in 2006 through a series of intelligent advertising and brand moves – including input from Mario Testino – the proliferation of products out there is still mind-boggling, albeit ludicrously creative.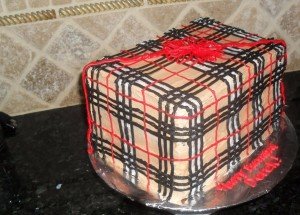 In the book Berberry – produced by Ditto Press – Leigh attempts to pinpoint the global fascination with the pattern that is amazingly simple but has become so ubiquitous. We live in a world where we yearn for things to feel like they have some kind of heritage and the 'Berberry' plaid seems to tap into that on some level, It also represents a 'Britishness', which resonates across the world and especially in factories in China knocking out cheap goods.
My personal favorite is the Calvin Klein underpants with the Berberry pattern. It seem to capture our ridiculous obsession with anything 'designer.