Did the 'Obsessive Brand Slut', Prerna Subba tie the knot with the guthka guy, Om Gupta??? Well that's what it seems from this picture on Prerna's Instagram where the Aman-I-Khas resort at Ranthambore address Prerna and Om Gupta as "Dear Sahiba & Sahib Gupta". Well if it's true than must wish them best and 'Om Shanti Om'!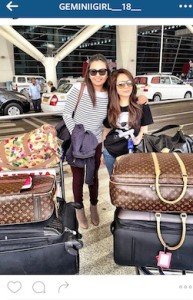 Please don't take offense to the word 'slut' here as 'Brand Slut' is a term used in marketing parlance to define a category of consumer. As per Urban Dictionary "The 18 to 40 Logo-mania crowd who flit from one brand to the next with no sense of fidelity to any of them are disloyal brand sluts. They hop and whore around the place, trying the new heels or that new 'It Bag' or  the most expensive pair of shades that can be bought."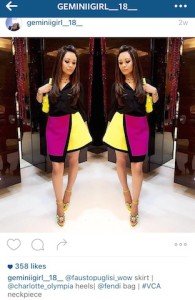 From overt consumerism emerged a new retail animal in the '80s and '90s: the logo queen. She was obsessed only with polo ponies and interlocked C's. She was loyal to her logos. Today, that creature has morphed into something that goes by the unflattering name "brand slut" (the nicer term is "brand promiscuous")! And who else but Prerna Subba takes the trophy for being the Brand Slut numero uno.
Subba posts her latest buys on Instagram and throws brand names acquired with obscene amount of wealth courtesy her beau, a rich Gutka king's deep pockets. Imagine posting a photograph where the frame focuses on LV suitcases and Prerna Subba and her friend on the backdrop at an airport. What a life!!!