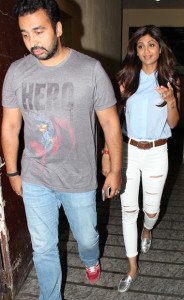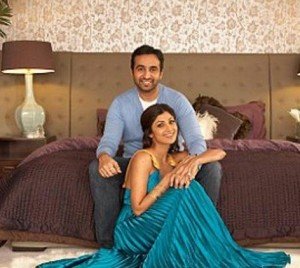 B_town Gossip Queens and Kings and Bollywood Insiders, what's up between Shilpa Shetty Kundra and Raj Kundra? Hope all is well between them.
For some time now Raj Kundra is sleeping over at his office and not at their luxurious Juhu house – Kinara. Husband sleeping at his office and the wifey and the kid at the house send out wrong signals hence I wanted to know if things are okay between Shilpa and Raj.
Is it that the air-condtioner is not working? But then Shilpa, Raj and baby would had temporarily shifted to a hotel suite. Is it that Raj is too bogged down by consistently bearing the burden of their compulsory baggage – Shamita Shetty? Or is their a Mian-Biwi tiff?
If it's a tiff, Shilpa and Raj do get over it as too many splits in B-Town is making things depressive.