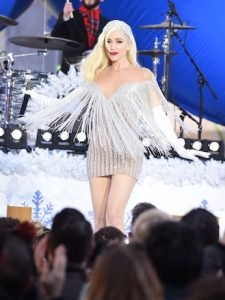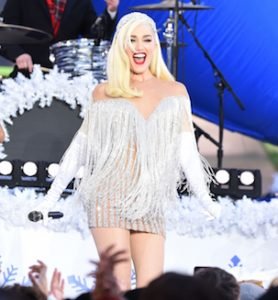 Well I don't want to write about the nation being seized by 'Fringe Groups' about cooked-up controversy about Sanjay Leela Bhansali's magnum-opus, Padmavati as enough has been said and written about it. All the writing and TV Debates fell on the deaf ears of the current deposition. Hence no point for a small-fry to opine more about 'freedom of expression'. I very well know how risky it is to write truth!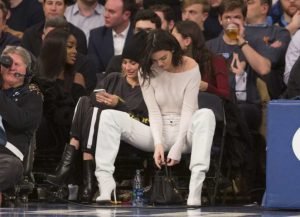 Let me talk about 'Fringe Fashion'. Yes fringe fad is raging and was spotted on Gwen Stefani on her Thanks-Giving Day performance. The 'platinum blonde' wore a platinum fringe top and yes showed-off her hotness quotient to the crowd. Isn't 'platinum blondes' a dying breed? Anyway it was nice to see Gwen Stefani after ages.
By the way Kendall Jenner has dethroned Gisele Bundchen as the highest paid model. Bundchen reigned for 14 years as the highest paid model. As per Forbes, in the year 2017, Kendall Jenner raked in $22 million, while Bundchen managed to score $17.5 million.
Kendall Jenner was was anything but a lady while airing out her legs courtside at the Knicks vs. Clippers game. The fashionista paired white thigh-high boots with white pants and a white sweater. Having your legs crossed must get tiresome over the years for a woman, and experts even suggest that long-term leg crossing can be bad for one's knees, so we're just glad to see that Jenner is taking her health into her own hands by being spread eagle in front of the cameras.