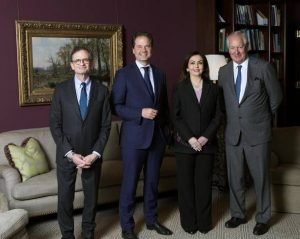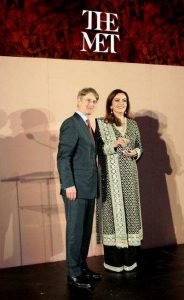 Indian tycoons love all-things Global. They have ranches, villas, factories all over the world. Their limitted philanthropic ventures find priority in institututes abroad before at home. They are Global Citizens and want Global Recognition.
In October 2019, Nita Ambani, the wife of India's Richest Man, Mukesh Ambani, made a very generous donation to the the Metropolitan Museum in New York and was named to the board of the largest U.S. art museum in November 2019 after years of supporting exhibitions at the New York City institution. The 149-year-old Metropolitan museum draws billionaires, celebrities and millions of visitors a year to see art spanning 5,000 years from around the world. The not-for-profit institution reported revenue, support and transfers of $384.7 million in 2018 at the operating level, down from $385.3 million the previous year, according to its annual report. 
The Metropolitan Musueum is famous for the annual Met-Gala hosted by Vogue and is an affair the elite won't miss. Was the generous donation only to have Isha Ambani stroll the red-carpet at the Met-Gala? Sure Met has no dirth of donors and hasn't focussed much on Indian Art & Craft. Mrs. Ambani also donates generously to Bernard Arnault's (LVMH) son, Antoinne Arnault'sn girlfriend's charity. Is it philanthrophy or for PR?
Today Prime Ministes Narendra Modi announced rennovation and modernistaion of 5 Indian Museums. It's a good project. Just waiting to see generosity from the the Desi tycoons in this venture.