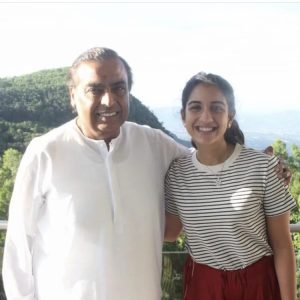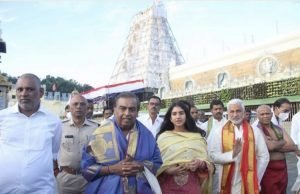 Radhika Merchant who is rumouredly engaged to Anant Ambani, the younger son of Mukesh and Nita Ambani in the year 2019, is going viral on the internet. She has been seen with Mukesh Ambani on his recent visits to various temple towns like Nathdwara, Tirupati and Guruvayur.This leads to the speculation if Anant Ambani's wedding with Radhika Merchant is on the cards this year.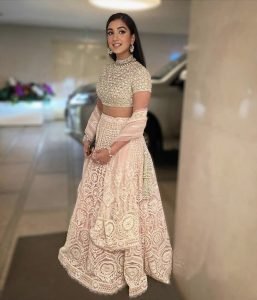 Radhika Merchant and Anant Ambani have known each other from their teenage years. They have been great friends and probably love bloomed. Radhika was also very much part of the family during Isha Ambani's wedding. Radhika belongs to a business family engaged in the healthcare sector. Her father, Viren Merchant is the CEO of Encore Healthcare.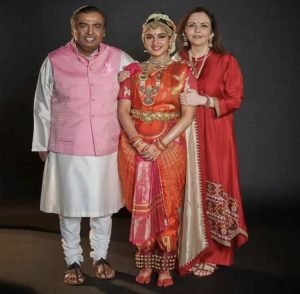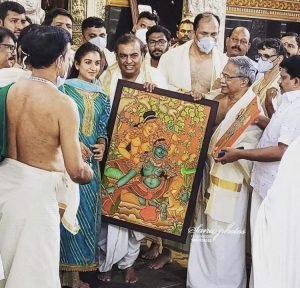 At the celebrations of Mukesh and Nita Ambani's grandson, Prithvi's birthday in December 2021 in Jamnagar, Radhika was very much there and was seen cozying upto Anant. She is quite at home with Nita and Mukesh Ambani.
Radhika has graduated from the New York University and is a trained Bharatnatyam dancer. She also performed at a star-studded gathering in the Jio World Center in presence of the entire Ambani family and Bollywood biggies.
Now that Anant has got his extravagant new house in Dubai and to-be-daughter-in-law, Radhika been temple hopping with Mukesh Ambani, it is but natural that speculations about a bit fat Ambani wedding creeps into our minds.